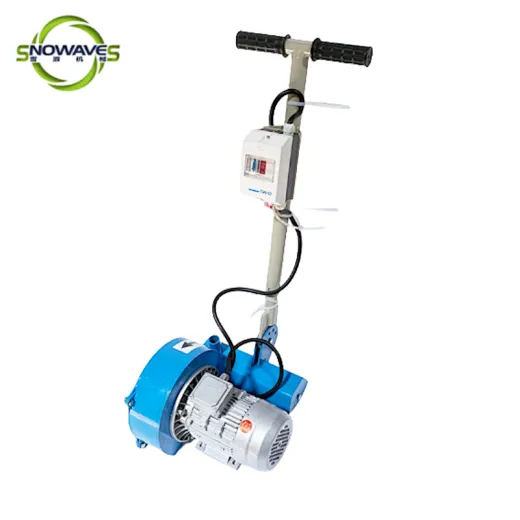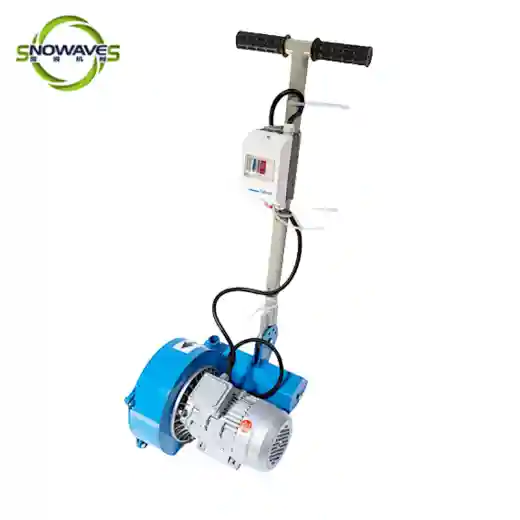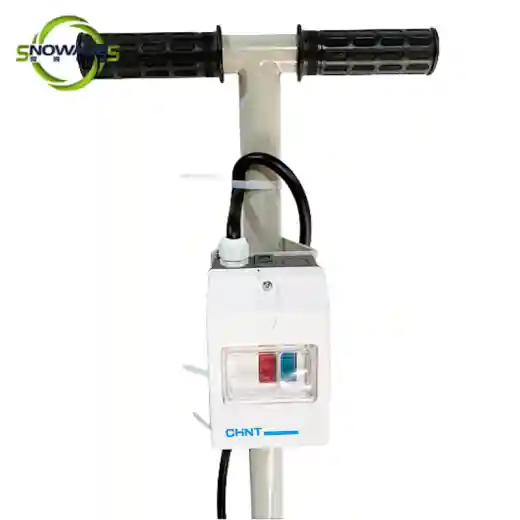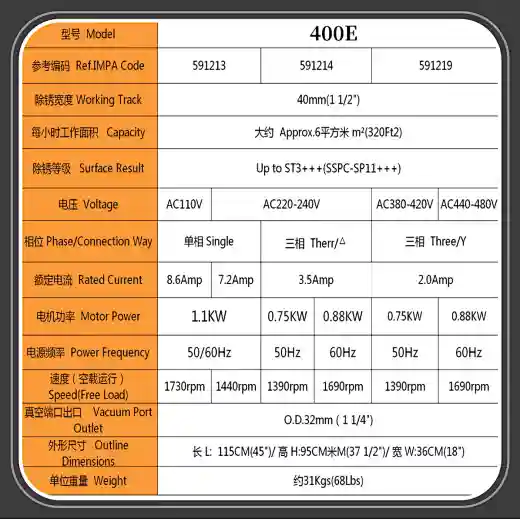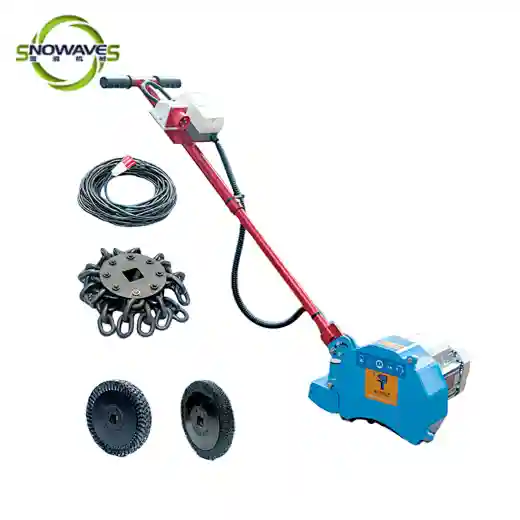 Rustibus Model 400 Electric Scaling Machine for Ship Deck
400E
The Rustibus Model 400 is an electric scaling machine specially designed for ship decks with outstanding features and benefits.
Supply Ability
1000pieces / Month
Country of Origin
Zhejiang,China
US $600.00 - US $800.00
/ pieces
The Rustibus Model 400 Electric Scaling Machine IMPA 591213 is a powerful and efficient tool for removing rust, grime, and other stubborn contaminants on ship decks. With its advanced electric motor and high-quality scaling blades, it can quickly and easily remove rust and corrosion from the surfaces, improving appearance and increasing longevity. The machine is equipped with a heavy-duty metal housing that ensures durability and longevity in harsh marine environments. Additionally, the ergonomic handle ensures operator comfort during prolonged use. The Rustibus Model 400 is an essential tool for ship owners and operators looking to maintain the aesthetic allure of their vessels while reducing maintenance costs.