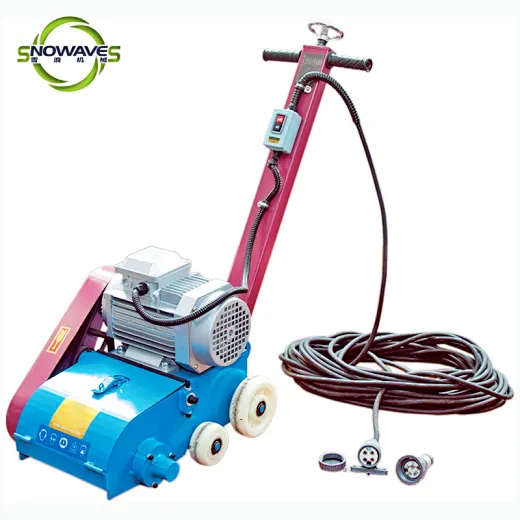 Heavy-Duty Marine Deck Scaler for Efficient Removal of Corrosion, Paint, and Rust
KC-120
Our marine deck scaler is an innovative tool designed with heavy-duty capabilities for easy and efficient removal of corrosion, paint, and rust from marine decks.
Supply Ability
500piece / Month
Country of Origin
Zhejiang,China
US $590.00 - US $610.00
/ piece
Our marine deck scaler is an essential tool for anyone looking to maintain a clean, polished, and corrosion-resistant deck. Made with high-quality materials, it is built to withstand heavy use and tough conditions, making it ideal for both commercial and personal use. Its powerful motor and interchangeable heads make it easy to switch between different surfaces and materials, such as steel, concrete, wood, and fiberglass. With our marine deck scaler, users can save time and effort by achieving quick and efficient removal of old paint, rust, and corrosion, leaving a clean and smooth surface that is ready for painting or coating. Its ergonomic design ensures easy and comfortable handling, allowing users to work for extended periods without fatigue or strain. Perfect for boat owners, shipyards, contractors, and industrial users, our marine deck scaler is a must-have tool for those who want to keep their decks in top shape.