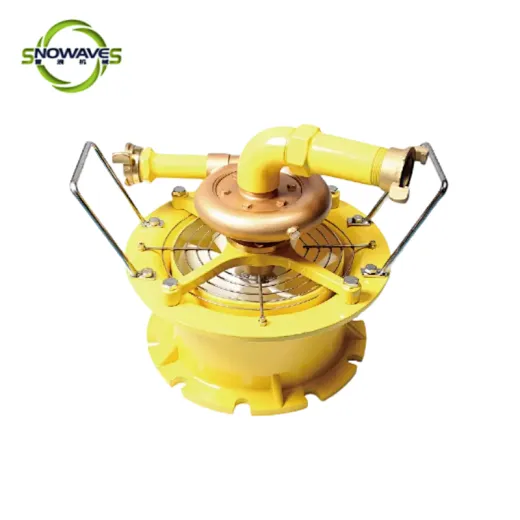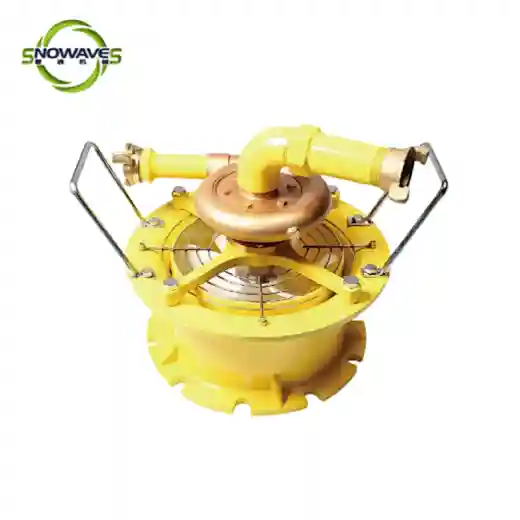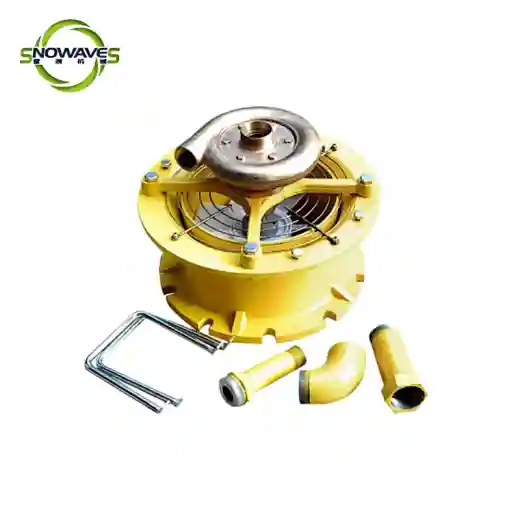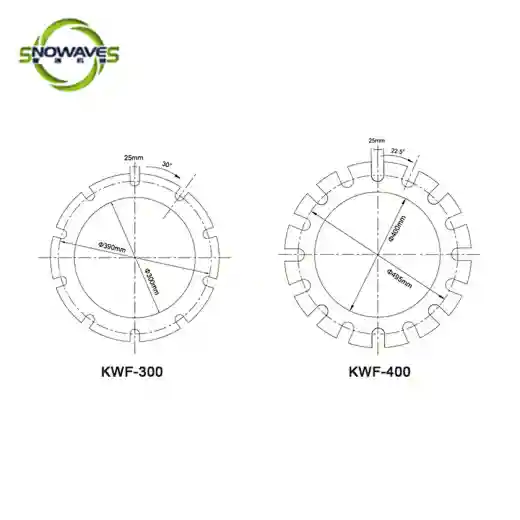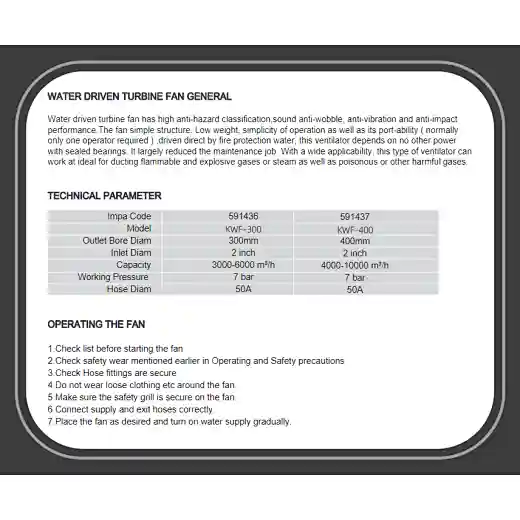 KWF-400 Water Driven Turbine Fans
SW591437
Experience energy efficiency like never before with the KWF-400 Water Driven Turbine Fans.
Supply Ability
1500pieces / Month
Country of Origin
Zhejiang,China
Water driven turbine fans
US $500.00 - US $600.00
/ pieces
KWF-400 Water Driven Turbine Fans are a breakthrough innovation for sustainable airflow solutions. Designed to be powered solely by water, these fans offer an efficient and eco-friendly alternative to traditional electrical fans and cooling systems. With a sleek and compact design, these fans can be used in various settings including homes, offices, schools, and public spaces. They are perfect for outdoor areas where electric fans are not possible due to lack of power sources, making them an ideal solution for events, patios, and playgrounds. KWF-400 fans offer a range of features and benefits, including low energy consumption, reduced carbon footprint, and quiet operation. They are also easy to install and maintain, making them a cost-effective option for businesses and homeowners alike. In addition, KWF-400 fans offer a natural and refreshing breeze that can help cool down rooms and outdoor areas on hot summer days. With their sustainable design, KWF-400 Water Driven Turbine Fans are the perfect solution for customers looking to reduce their energy consumption and carbon footprint. They are particularly useful in areas with limited access to electricity, and they offer a sustainable and long-lasting solution for cooling and ventilation needs. So why not try out KWF-400 Water Driven Turbine Fans today and enjoy a smarter, more eco-friendly way to stay cool and comfortable?